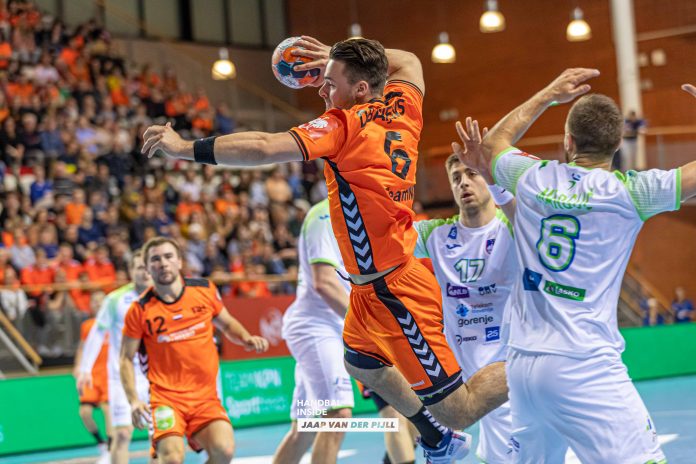 De Oranjemannen openen de EK-kwalificatiecyclus in eigen huis. Turkije is op 4 of 5 november de eerste opponent op weg naar het eindtoernooi in 2022 in Hongarije en Slowakije.
De loting heeft Nederland ingedeeld in groep 5. Ook Slovenië, Polen en Turkije zitten in de poule van de formatie van Erlingur Richardsson.
Laatstgenoemd land komt in november naar Nederland. Waar Oranje in pot 2 zat, werd Turkije uit pot 4 geplukt. Op social media omschrijven de internationals de loting als zwaar en pittig.
Polen
Na het openingsduel op eigen bodem tegen Turkije zullen de Oranjemannen afreizen naar Polen. Op 7 of 8 november wordt het land uit Midden-Europe op vijandelijk grondgebied getroffen.
Volledig programma Oranje:
Turkije-thuis
Polen-uit
Slovenië-thuis
Slovenië-uit
Turkije-uit
Polen-thuis
Foto: Jaap van der Pijll